May 31st, 2019
---
Burnette Shutt & McDaniel supports lawsuit challenging discrimination in South Carolina foster care system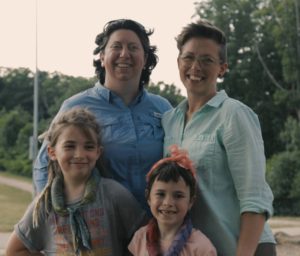 Attorneys at Burnette Shutt & McDaniel are part of a lawsuit a Greenville couple has filed against the state of South Carolina and the federal government after the state's largest contract foster agency refused their application to foster parent.
The women, Eden Rogers and Brandy Welch, said their application with Miracle Hill Ministries was rejected immediately because they are a same-sex couple.
The lawsuit was filed Thursday in federal court. Lambda Legal, the ACLU of South Carolina and SC Equality are representing the women.
The three organizations, who addressed the lawsuit at a news conference, believe that a waiver allowing Miracle Hill to discriminate based on religion and sexual orientation is unconstitutional. The suit asks that the waiver end and that a permanent injunction be issued to prevent any future discrimination.
Miracle Hill's policy is to place foster children only with parents who are members of evangelical Protestant Christian churches and who are heterosexual. Ordinarily, agencies receiving federal money – Miracle Hill was given $600,000 last year from the state for foster care services – cannot discriminate based on religion, sexual orientation, race, age and a range of other factors.
Increasingly, though, the Trump administration has issued so-called "religious liberty" exemptions that allow organizations receiving federal money to discriminate against LGBTQ people and others in a range of situations and settings. This has included health-care providers.
South Carolina Gov. Henry McMaster and the state Department of Social Services sought such a waiver for Miracle Hill and received it January from the U.S. Department of Health and Human Services. Supporters say the waiver allows South Carolina to license faith-based agencies without requiring them to abandon their religious beliefs, The State reported. The lawsuit contends, though, that the waivers allow illegal discrimination.
Agencies in other states have received similar waivers. This week,  administration officials told the online publication Axios that a formal policy could be unveiled as soon as July that would let adoption agencies discriminate against same-sex couples.
Discrimination hurts foster children
Miracle Hill has rejected perspective Jewish foster parents in the past, and a Catholic woman sued the organization after she was rejected. In a time when the number of foster children in South Carolina is growing as the number of foster homes declines, this type of discrimination denies children a chance at loving, stable homes.
"This case is about the best interests of children," said M. Malissa Burnette, whose practice includes family law as well as civil rights. She and firm co-founder Nekki Shutt are part of the legal team representing the couple. "In placing children in foster care, the only question that really matters is, does this family have the ability to love, care for and nurture this child."
Rogers and Welch say they have that ability. They've been married for three years, have two daughters and recently moved into a bigger home because they wanted to foster.
"We work hard to raise our own two girls in a loving and stable home," Welch said. "Faith is a part of our family life, so it is hurtful and insulting to us that Miracle Hill's religious view of what a family must look like deprives foster children of a nurturing, supportive home."
The attorneys at Burnette Shutt & McDaniel, based in Columbia, South Carolina, have a long history of fighting for the rights of others.
Burnette and Shutt were the lead attorneys in the case that paved the way for marriage equality in South Carolina. Lambda Legal Defense and SC Equality were involved in that litigation as well.