September 19th, 2020
---
Ruth Bader Ginsburg: May her memory be a blessing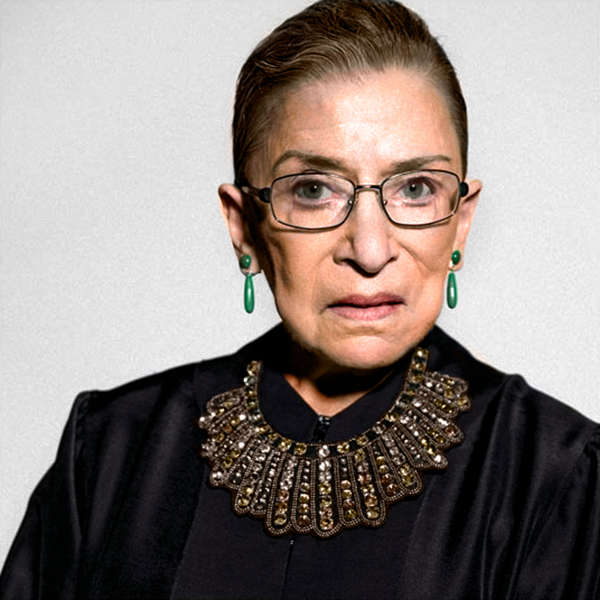 "I see my advocacy as part of an effort to make the equality principle everything the founders would have wanted it to be if they weren't held back by the society in which they lived and particularly the shame of slavery."
Justice Ruth Bader Ginsburg
1933-2020
Born in an era when the law treated women differently, Ruth Bader Ginsburg spent a lifetime fighting for the rights of others. Though many today know her as Notorious RBG, the Supreme Court justice who alternately helped move law dramatically forward and wrote scathing dissents carefully crafted to form a basis for a future majority opinion, her time on the court is only one part of an inspiring legal career.
That she had a legal career at all is, in many ways, remarkable. She was among only nine women and more than 500 men in her Harvard Law School class. The women were questioned as to why they would want to take jobs from men. She hid her pregnancy until after signing a contract to teach law at Rutgers University, figuring she'd be fired if the school knew.
Nevertheless, she persisted.
Shattering legal precedent
As an attorney, she participated in her first landmark case in 1971, co-writing a brief in Reed v Reed. Justice Ginsburg was a volunteer with the ACLU at the time. The case, which the ACLU's client won, marked the first time the Equal Protection Clause of the Fourteenth Amendment was found to prohibit different treatment based on sex.
Make that, based on gender. Use of that term is another Justice Ginsburg legacy. She began substituting the word "gender" in legal briefs to avoid "distracting associations" with the word "sex."
She argued her first case before the Supreme Court in 1973. It was a gender-based discrimination case that nine men would decide. "I knew that I was speaking to men who didn't think there was any such thing as gender-based discrimination and my job was to tell them it really exists," she said.
She was spectacularly successful, arguing six cases in four years and winning five of them.  The first time she appeared before the court, she quoted nineteenth-century abolitionist and women's rights activist Sarah Grimke, who grew up in South Carolina, in a comment that resonates anew today: "I ask no favor for my sex. All I ask of our brethren is that they take their feet off our necks."
Justice Ginsburg fought on the state level, too. In one such case, she represented Vickie Eslinger, a law student who wanted to be a page for the South Carolina General Assembly but was rejected because of her gender. Justice Ginsburg, along with local counsel Jean Toal, won. Vickie Eslinger went on to become a successful attorney in Columbia, while Jean Toal became the first woman to serve as chief justice of the South Carolina Supreme Court.
Changing lives as a justice
Once joining the Supreme Court, she wrote the landmark majority opinion in United States v Virginia that struck down Virginia Military Institute's male-only admissions policy.
She joined other majority opinions that reaffirmed abortion rights and protected young teens from strip searches at school. She was also in the majority on Obergefell v Hodges, which legalized same-sex marriage in the United States.
Even in dissent, she at times changed law. She disagreed with the 5-4 ruling in Ledbetter v Goodyear, a pay discrimination case, arguing that it should be easier for employees to sue.  A year later, Congress passed a law with those changes and President Obama signed it.
For the final 11 years of her life, she continued to serve while fighting personal health battles. Dating back to 1999, she suffered five major run-ins with cancer. She missed arguments only twice due to illness.
Though she lost her battle last night, Justice Ginsburg leaves a legacy that we can feel.
Women today know they can be attorneys, and mothers at the same time, because they've seen Justice Ginsburg do it.
Same-sex couples can look at their wedding rings and know they're allowed to wed, in part, because of Ginsburg.
LGBTQ employees now are protected from discrimination in the workplace under the 1964 Civil Rights Act, a ruling Justice Ginsburg joined the majority in just this summer.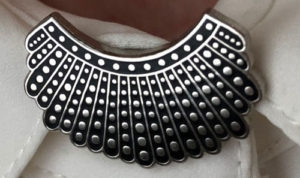 At Burnette Shutt & McDaniel, from the time our firm was founded our attorneys have proudly worn dissent pins in honor of Justice Ginsburg. They're a reminder that the path to change doesn't always follow a straight line, that it's sometimes a frustratingly slow journey.
Today, we awoke more determined than ever to continue that battle.
Thank you, Justice Ginsburg, for all that you did for all of us.
"I'm dejected, but only momentarily, when I can't get the fifth vote for something I think is very important. But then you go on to the next challenge and you give it your all. You know that these important issues are not going to go away. They are going to come back again and again. There'll be another time, another day." – Justice Ruth Bader Ginsburg