October 15th, 2020
---
U.S. Supreme Court refuses to hear South Carolina's bid to block Medicaid patients from Planned Parenthood care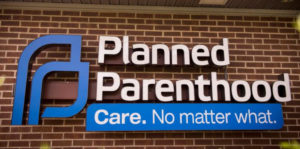 COLUMBIA, SC – The U.S. Supreme Court has refused to hear the State of South Carolina's appeal of a lawsuit challenging elimination of Medicaid funding for South Carolina Planned Parenthood clinics.
This lets stand a U.S. Court of Appeals ruling that said the law gives Medicaid recipients the right to choose any qualified health-care provider. It also keeps in place a U.S. District Court injunction that prevents the state from freezing the funding while the case is resolved.
Burnette Shutt & McDaniel co-founders Malissa Burnette and Kathleen McDaniel represent Planned Parenthood South Atlantic, which oversees a number of clinics throughout the region. Though they're pleased with this week's ruling, they're disappointed that the state continues to fight the case.
"It's ludicrous that, in the middle of a pandemic when up to 12 million people have lost health-insurance coverage, South Carolina persists in spending taxpayer money on litigation to take away services," Burnette said.
McDaniel says the decision is a win for low-income South Carolinians. "Our law firm prides itself on moving law forward, but in this case we find ourselves in the ridiculous position of battling to keep the administration from rolling healthcare back," she said.
Planned Parenthood's long legal fight
The legal battle began in July 2018, when South Carolina Gov. Henry McMaster issued an executive order directing the South Carolina Department of Health and Human Services to eliminate all Medicaid funding for Planned Parenthood clinics in Columbia and Charleston.
Planned Parenthood believes the order violates a federal law prohibiting states from preventing Medicaid patients from seeing any qualified provider. Thousands of low-income men and women in South Carolina rely on Planned Parenthood for family planning, breast and cervical cancer screenings and treatment for sexually transmitted infections. Planned Parenthood also conducts screenings for diabetes, depression, high blood pressure and more.
"The state insists on painting this as an abortion issue, but it's not," Burnette said. "Planned Parenthood offers a wide range of much-needed services."