August 28th, 2018
---
Burnette Shutt & McDaniel attorneys win injunction to reinstate Medicaid services for Planned Parenthood patients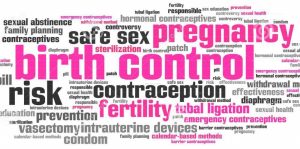 South Carolina Medicaid patients can continue seeking medical treatment and family planning services at Planned Parenthood clinics for the time being.
A federal district judge issued an order today granting Planned Parenthood a temporary restraining order and preliminary injunction blocking the SC Department of Health and Human Services' move to terminate Planned Parenthood from a critical Medicaid program.
The legal battle stems from an executive order Gov. Henry McMaster issued in early July. It directed SCDHHS to terminate Planned Parenthood from a Medicaid program that provides services such as birth control, annual exams and STI testing to some of the poorest women and men in the state.
Planned Parenthood South Atlantic, represented by Malissa Burnette, Kathleen McDaniel and attorneys from Planned Parenthood Federation of America, filed a lawsuit challenging the legality of termination.  Planned Parenthood believes that McMaster's order violates a federal law prohibiting states from preventing Medicaid patients from seeing any qualified provider who accepts Medicaid payments.
Today, Judge Mary Geiger Lewis issued an interim order holding that SCDHHS is "enjoined from terminating the Medicaid enrollment agreement of Planned Parenthood South Atlantic during the pendency of this litigation."
"We are very pleased that South Carolina's poorest citizens will continue to have access to health care they need at the clinic they choose," Burnette said. "This battle isn't over yet, but we've won a very important early victory."
Burnette, an experienced civil rights attorney and employment lawyer, has successfully battled the state before in an effort to protect others. She and Burnette Shutt & McDaniel colleagues Nekki Shutt and Jax Pavlicek were part of the legal team that helped bring marriage equality to South Carolina.
McDaniel focuses her practice on government and environmental law, representing clients before a range of state and federal agencies.  Earlier this year, McDaniel was instrumental in getting Planned Parenthood's newest clinic established and licensed in Charleston.