February 21st, 2020
---
Cohoon to speak at CLE about collateral consequences of criminal records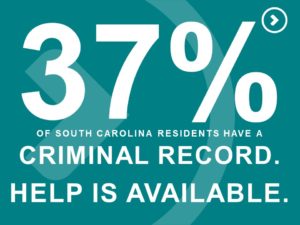 Criminal records cause complications long after the time is served, from missed job opportunities to problems finding a place to live.
Burnette Shutt & McDaniel attorney Jack Cohoon will talk about the collateral consequences of criminal convictions during a continuing legal education seminar Feb. 28. His presentation is part of a day-long program sponsored by the South Carolina Commission on Prosecution Coordination. Registration remains open.
Many people who are released from prison and determined to make a fresh start are dismayed to find out how difficult it is to set the past aside. Questions about criminal history usually show up on job and rental applications, making it hard to move on. A criminal record can lead to revocation or denial of a professional license that's needed to work.
People with felony convictions in South Carolina also lose the right to vote, though those individuals can re-register and vote when probation or parole is completed. According to statistics from the American Civil Liberties Union, more than 48,000 South Carolinians are disenfranchised under this law. Nearly half of that number are people who already have been released from prison.
Under state and federal law, people convicted of certain crimes can lose the right to own firearms and ammunition. People with certain criminal convictions are blocked from an array of government benefits and programs, including student loans, public housing and food stamps.
Help with the consequences of criminal convictions
An experienced employment lawyer in Columbia, SC, Cohoon battles to remove barriers and help clients move toward productive futures.
He's successfully secured pardons and criminal record expungements for clients, making a fresh start a little easier. Cohoon has worked to correct errors in criminal records. He's successfully challenged policies, stopping the state of South Carolina from listing non-payment of child support on criminal records. A skilled and determined litigator, Cohoon fights for clients in courts and before administrative agencies.