July 19th, 2019
---
4 Burnette Shutt & McDaniel attorneys contribute to go-to employment law guide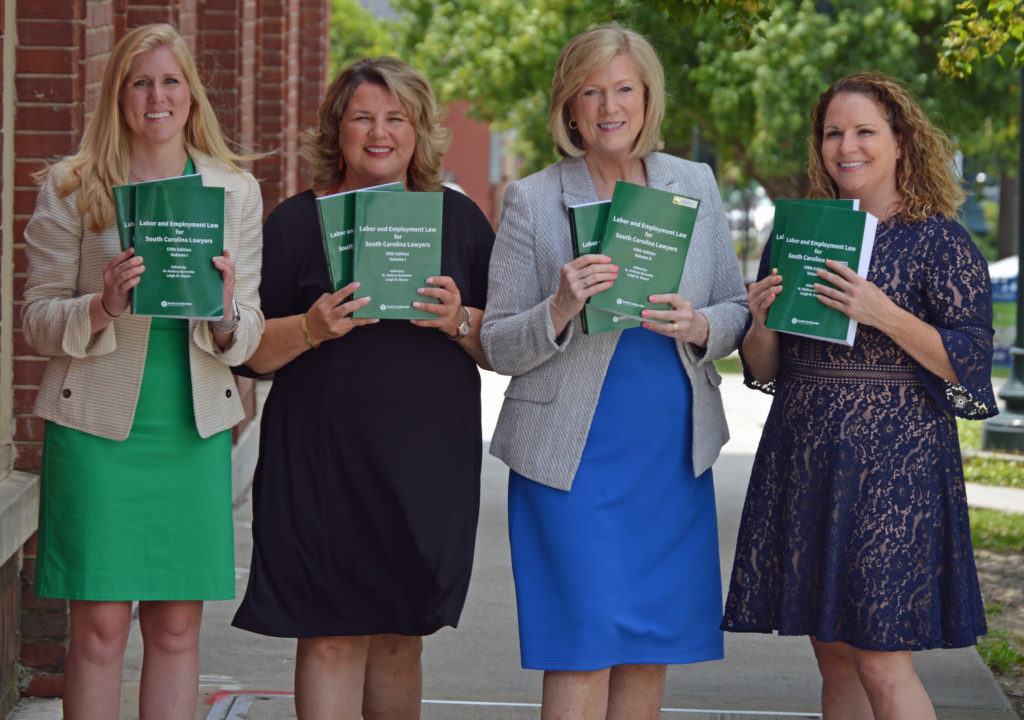 The latest edition of "Labor and Employment Law for South Carolina Lawyers" is out, and with major contributions from four employment lawyers at Burnette Shutt & McDaniel.
In its fifth edition, the book is considered the Bible for South Carolina employment lawyers. Four attorneys at the firm wrote or co-wrote chapters of the go-to guide.
"We're pleased to be able to contribute to this important publication," firm co-founder Malissa Burnette said. "It's a testament to the wide-ranging knowledge of the employment lawyers at our firm that the four of us were able to write in depth about such diverse topics."
As she has for every edition, Burnette served as editor for the go-to publication. A South Carolina Supreme Court Certified Specialist in Labor and Employment Law, Burnette co-authored the chapter covering statutes of limitations in employment law cases.
Nekki Shutt, also an employment law specialist and founding partner of the firm, authored a chapter on employee benefits (ERISA). She's written the chapter covering benefits for the previous two editions of the guide.
Janet Rhodes, a partner at the firm, updated the chapter covering age discrimination in employment law.
Grant Burnette LeFever wrote the chapter on workers' compensation and also served as an associate editor for the book.